The Importance of Making Time for Yourself
As life gets busier, it becomes increasingly challenging to find time for oneself. However, it is an essential aspect of maintaining a balanced and healthy lifestyle. 🧘‍♀️
Making time for yourself allows for relaxation, reflection, and rejuvenation. It is an opportunity to disconnect from daily stresses and recharge your mental and emotional batteries.
Time for yourself is not a luxury, but a necessity. It is as crucial as eating a balanced diet or exercising regularly. Without it, we can become overwhelmed, stressed, and burnt out. In the long run, neglecting personal time can lead to serious health problems, both physical and psychological. 😬
The hustle and bustle of modern life often make us feel guilty about taking time out for ourselves. We are conditioned to think that being constantly busy is a sign of productivity and success.
However, this is a false belief. Making time for yourself is not a sign of laziness or selfishness. It is self-care, and it is crucial for your overall well-being and productivity.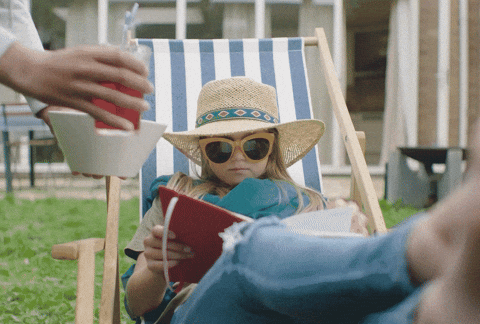 Understanding the Concept of 'Me Time'
'Me Time' is a term that is thrown around a lot these days. But what does it really mean? Simply put, 'me time' refers to the time set aside for doing things that you enjoy, that relax you, or that allow you to be alone with your thoughts. It is a time when you are not accountable to anyone else, not your boss, not your family, not your friends.
Just you. 👑
'Me time' can be anything from reading a book, going for a walk, practicing yoga, gardening, or simply sitting quietly with a cup of tea.
It is not about what you do; it is about being present and engaged in what you are doing. It is about being mindful and enjoying the moment.
'Me time' is not about escapism or avoiding responsibilities. It is about balancing your needs with those of others. It is about understanding that you cannot pour from an empty cup. You need to take care of yourself first to be able to take care of others. 👭
The Benefits of Making Time for Yourself
Making time for yourself has numerous benefits. First and foremost, it reduces stress. 🛀
When you take time out to do something you enjoy, your body releases endorphins – the 'feel good' hormones. This reduces stress levels and boosts your mood.
Secondly, making time for yourself increases productivity. When you take breaks, you allow your mind to rest and recharge. This increases your focus and concentration, making you more efficient and productive.
Thirdly, making time for yourself improves your relationships. When you are relaxed and happy, you are more likely to be patient and understanding with others. This improves your relationships and makes you a better partner, parent, and friend. 👪
Furthermore, making time for yourself boosts your self-esteem. When you take care of yourself, you send a message to your subconscious that you are worthy of care. This boosts your self-esteem and improves your overall mental health.
Strategies to Make Time for Yourself Amidst a Busy Schedule
Doing things for yourself amidst a busy schedule may seem impossible, but it is not. With a little planning and prioritisation, you can find pockets of time for yourself every day and I mean every day. 🤷‍♀️
The first strategy is to schedule your 'me time'. Just like you schedule meetings or appointments, schedule time for yourself. Block out a specific time each day for self-care. This could be in the morning before everyone else wakes up, during lunch breaks, or in the evening after everyone else has gone to bed.
The second strategy is to delegate tasks. Often, we take on more than we can handle, leaving no time for ourselves. Just work, work, work. Learn to delegate tasks to others, be it at home or at work. This will free up some time for you.There's no need for you to do everything ad burn yourself out. 🙃
The third strategy is to say "No". You cannot do everything for everyone all the time. Learn to say no to tasks or commitments that are not essential or do not bring you joy.
FREE SELF-CARE BUNDLE
GRAB YOURSELF OUR FREE SELF-CARE BUNDLE!
It's time to take some time out for yourself love! Check out this four-page bundle of self-care goodness that you can use to relax, refresh and rejuvenate. You deserve it sis.
Pop your info in and download your bundle now ❤️
Practical Tips to Prioritise 'Me Time'
Prioritising 'me time' is crucial to making it a reality. We are all about action over here! 💕
Here are some practical tips to help you prioritize 'me time'.
Firstly, identify what you enjoy doing. What activities relax you? What hobbies do you enjoy? Make a list and keep it handy.
Secondly, plan your week ahead. Identify pockets of free time and schedule your 'me time' activities. Be flexible and willing to adjust as necessary.
Thirdly, set boundaries. Let those around you know about your 'me time' and request their support and understanding. Make it clear that this time is non-negotiable.
Lastly, be consistent. Make 'me time' a regular part of your routine. Consistency is key to making it a habit.
Speaking of building habits why don't you check out our Personal Growth Bundle? It does what it says on the tin. 😉
Successful Individuals Who Make Time for Themselves
There are many successful individuals who understand the importance of making time for themselves and have integrated it into their daily routines.
Take for example, Bill Gates, co-founder of Microsoft. He is known for taking a week off twice a year for 'think weeks'. During this time, he disconnects from work and spends time alone, reading and thinking. 🧠
Similarly, Oprah Winfrey, a media mogul and philanthropist, starts her day with 20 minutes of meditation. She believes that this self-care practice sets the tone for the rest of the day and keeps her centered and balanced.
These examples show that making time for yourself is not a luxury, but a necessity for success, productivity, and well-being. 🙂
Overcoming Obstacles: Dealing with Guilt and Other Barriers
One of the major barriers to making time for yourself is guilt. Many people feel guilty about taking time out for themselves. They feel that they should be doing something 'productive' or 'useful' instead. 🙃
The key to overcoming this guilt is to change your mindset. Understand that making time for yourself is productive.
It's productive because it recharges your batteries and makes you more efficient and effective in the long run.
Another barrier is time. Many people feel that they do not have enough time to spare for themselves. The key to overcoming this barrier is effective time management. Prioritise your tasks, delegate, and learn to say no to non-essential tasks. 🙅‍♀️
Your time is precious! You don't want to look back and wish you spent more time focusing on your wants and needs.
Incorporating 'Me Time' into Your Daily Routine
Incorporating 'me time' into your daily routine can be achieved in several ways.
Firstly, wake up a little earlier and spend the first 30 minutes of your day doing something you enjoy. This could be reading, exercising, meditating, or simply sipping your coffee in peace. ☕
Secondly, you can incorporate 'me time' into your lunch break. Instead of working through your lunch break, take a walk, read a book, or listen to your favorite podcast.
Thirdly, you can end your day with 'me time'. Spend the last 30 minutes before bedtime doing something relaxing, like spending time with family, taking a bath, or practicing yoga. 👨‍👩‍👧
Tools and Resources to Help You Make Time for Yourself
There are many tools and resources available! These include time management apps, self-care apps, books on self-care, and online courses on time management and self-care. 🛀
Time management apps, like Todoist or Toggl, can help you organise your tasks and manage your time more effectively.
Self-care apps, like Calm or Headspace, can guide you through meditation sessions, provide relaxing music, or suggest self-care activities. 🧘‍♀️
There are also many books and online courses available on the subject of self-care and time management. These can provide valuable insights and practical tips to help you make time for yourself.
Conclusion: It's Time to Revolutionise Your Routine
In conclusion, making time for yourself is crucial for your overall well-being and productivity.
It is not a luxury, but a necessity. So, revolutionise your routine, make time for yourself, and see the difference it makes in your life. 😁
Remember, you are worthy of love and happiness. The journey to self-love starts with a single step, so take that step today and start loving yourself today. 💖
Pin this post for a reminder 📌 👇
Related Blog
Things to Say "No" to for you to Live a Happier Life
How to Stop Settling For Less Than You Deserve
How to Become the Best Version of Yourself: A Guide For 20-Somethings