Do you ever wonder what it takes to achieve success? Many successful people share similar daily habits and routines that are integral to their success.
Having a daily routine can make us feel more in control of our lives and allows us to make time for the things that really important. People who tend to "wing" their day because they have no schedule to adhere to usually feel stressed, overwhelmed and uneasy.
No two people are the same and the habits of successful people are a mixed bag but there are some consistencies across the board and it's those habits that are going to help you live a successful and fulfilled life.
Packing your day with these 10 daily habits will help you be more productive, feel more in control and put you on the right track on living your version of success.

"We are what we repeatedly do"
Now let's get into the top 10 daily habits of successful people. 😊
This post contains affiliate links. Read my full disclosure policy here.
1. They wake up early

Waking up early gives you more time to work on yourself and your goals. When you're picking the right time to wake up in the morning you have to factor in your current activities in both your personal life and professional life E.g. if you're a constant flyer who is always jet-lagged, you're going to find it extremely hard to consistently wake up at the same early hour every day. 😧
In order to wake up ready to go and take on the day it takes more than just setting an alarm and praying that your finger isn't going to press the snooze button.
When you wake up every day at the same time your body becomes conditioned to that time and regulates your sleep patterns accordingly. Your body will actually start waking up before your alarm sounds off!
Here's a couple of ideas to think about in order to make waking up earlier that little bit easier:

👉 Don't make a drastic change in time at the beginning

If you usually wake up at 10am and you want to start waking up at 4:45am trying to do that straight away instead of cutting back gradually is setting yourself up for failure. Start slowly by putting your alarm 15-30 minutes earlier for a couple of days until you reach your goal time.


👉 Put your alarm clock far away from you

By far away I don't mean out the room where you can't hear it 😂 just put it far enough where you have to walk in order to turn it off, and if you share your bed with someone you could be more likely to run or walk briskly which is even better at keeping you awake. Once you're up, stay up!

👉 Go to bed earlier

If you're used to going bed late then you have to break that habit by entering a "wind-down" routine even when you don't feel tired. Try reading, yoga or meditating to get you in a calm and relaxing state. Don't forget that your general physical fitness greatly impacts your sleeping habits.
Tom Corley an Accountant and Financial Planner surveyed 233 wealthy individuals, mostly self-made millionaires about their daily habits.
Nearly 50% of the self-made millionaires in Corley's research got out of bed at least 3 hours before their workday actually started. Many of them used this extra time to work on their own personal projects or exercise.
There is no better feeling than knowing everything you need to do for the day is already done because you accomplished everything you needed to do in those extra hours in the morning.
2. They plan their day

The first step of planning your day is to clearly define what you want to get out of it.
It's best to plan your day the night before (preferably part of your evening routine) so you wake up knowing exactly what you have to do without any faff!
Nothing worse than waking up and going about your day to realise you haven't done anything that you told yourself you would do.
Get organised!
Get yourself a planner and WRITE STUFF DOWN. Your brain has no interest in trying to remember everything you said over the past 24 hours. Your success is dependent on what you manage to get done day in and day out.
Imagine what you could achieve if you plan your day with only high leverage activities with no time-wasting whatsoever.
If you actually follow through with your daily plans not only will you hit your goals in a timely manner, you'll achieve your version of success much faster.
RELATED: Ready to start planning out your day properly? Then check out the Goals & Planners Printable Bundle
3. They eat healthily and exercise

How many times has the thought "I'll do it tomorrow" crossed your mind when it comes to eating healthy and exercising?
Probably more than a 100 times right? 😂
Having healthy habits such as eating healthily and exercising help your overall wellbeing and make you look and feel good.
These habits are hard to develop without changing your mindset first, but if you're willing to make sacrifices to better your health the impact will be significant regardless of your age or physical ability.
4. They focus on high-leverage activities

High-leverage activities get you the results you need more effectively (less expenditure of time, money or energy).
It doesn't matter how productive you think you are if you're not producing results. Don't waste your time it's your most valuable asset.
Focusing on the activities in your day that produce the most valuable results will set you up for success.
Staying focused isn't something that comes naturally to a lot of us, it requires a lot of willpower that must be practiced.
If you lack the discipline to control your focus eventually distractions will consume your precious time.
This point definitely had to be in my list of daily habits for successful people because you can be the most time-efficient, organised person in the world but if you're not focusing on the right activities that are going to get you closer to your goals, you're going to suffer.
Progression = Happiness ❤️
RELATED: Learn what your high-leverage activities are by gaining clarity on what you want out of your life by using our PERSONAL GROWTH BUNDLE
5. They surround themselves with positive people

Surrounding yourself with positive people with positive outlooks will create a better influence in your life. Think about the people who you spend the most time with and write down their qualities.
Are they lighting your fire or dowsing your flame? Think about how you feel when you are around them.

🤔 Do they support you and help you reach your goals?
🤔 Do they make you feel full of life when you're with them?
🤔 Can you turn to them when you feel down?
🤔 Do you feel happy when you see their name pop up on your phone?

If you're able to respond yes to the above questions, you're probably surrounded by the people you need to be.
6. They Invest in self-care

It's easy to push aside self-care in our busy lives or not make it a high priority. Self-care is any action or behaviour that individuals take for themselves to protect, maintain and improve their health and wellbeing.
Taking care of yourself daily is essential, it allows you to become the best version of yourself and therefore be better for the people around you. Here's a list of daily self-care activities to consider for optimal performance:

✨ Exercise/Yoga
✨ Develop Morning, Afternoon & Evening routines
✨ Make sure you get enough sleep
✨ De-clutter
✨ Have a pamper day
✨ Laugh often
✨ Express gratitude
✨ Meditate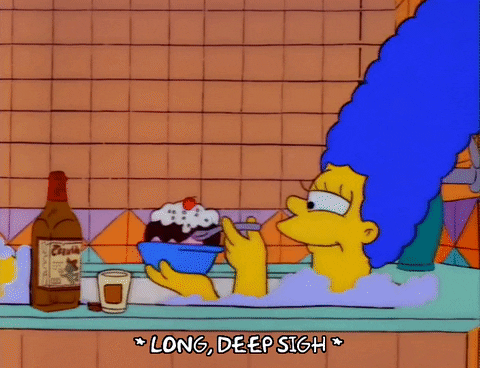 7. They never stop reading

You should never stop gaining knowledge, everything you read fills your head with new bits of information that can make you better equipped to tackle challenges.
Reading also improves your focus and concentration. The average person in a 5-minute time span will divide their time between texting, checking emails, scrolling through social media and interacting with people around them. 🤯
This lack of concentration causes stress levels to rise and definitely lowers your productivity. However, submerging yourself into a great book shuts off the outside world, only you and the book exists. Bliss. 😌
Heather's Top Tip: You can't remain at the same level of knowledge you have right now and expect your life to elevate to the next stage. Immerse yourself in books that are going to help you grow in the areas of your life that you wish to improve.
8. They look at their goals
Vividly describing your goals in written form is strongly associated with goal success.

Look at your goals every day, they are an important part of your life. Reminding yourself of your daily goals is an integral part of any successful routine because it allows us to analyse where we stand on a day-to-day basis.
Long-term goals are reinforced by our daily goals and milestones, which push us closer to our dreams. Take your time to reflect and adjust your daily goals accordingly to make sure that you're still on track.
Get those goals down!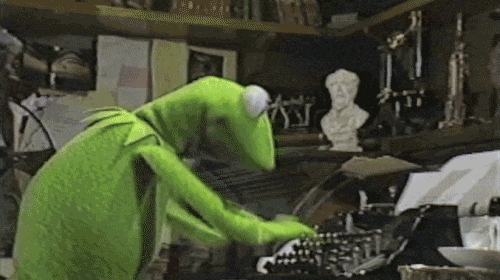 9. They laugh Often

Inevitably things are going to go wrong in life that there's nothing you can do about. It's your choice whether you dwell in misery or find the humour/positivity in situations.
Learn to laugh at yourself and not take things too seriously. 😂
The positive feeling you get after laughing remains with you even after the laughter subsides, and don't forget that laughter is 100% contagious, just hearing someone laugh (especially if it's a really weird laugh) readies your brain to smile and join in on the fun.
Yes, take things seriously when they need to be serious, but don't miss out on the tiny joys in life. You'll regret it.
10. They exercise positive self-talk

Every day is a fresh start, and everyday you should start off with a self-talk to remind yourself to "boss" the day.
Self-talk in the most powerful form of communication as it can either empower you or defeat you internally.
What you say to yourself determines how you feel about yourself. Imagine looking at yourself in the mirror repeatedly saying positive things about yourself and positive thoughts for the day.
You won't be able to help but smile or even possibly laugh which I'm definitely guilty of (whenever I smile to myself I always end up laughing for some odd reason).
You'll feel a sense of empowerment and confidence that you're ready to take on the world, and that's because you can. 💪
I really hope you enjoyed reading these 10 daily habits of successful people! Let me know in the comments which ones you do. (I'm very intrigued)
Pin this post for a reminder 📌 👇
Related Blogs
How to find and live your purpose in life
Everything you need to know about habits