The pace of life in the digital age has quickened drastically over the past few years. Where once we would have to wait until tomorrow to see what tomorrow had in store, we can now get a glimpse of what's around the corner in real time whenever we want. 😬
The downside of this is that all it takes for us to feel insecure and anxious about the unknown is one single negative tweet or Facebook post that serves as a trigger for something much deeper within us.
We are constantly exposed to new information, images, and trends at a rapid pace, which means we also need to do so at the same rate if we want to keep up. 😒
This anxiety-inducing speed of change poses major challenges for humans who are used to having extended amounts of time to process things before acting on them.
It's no secret that social media has played a significant role in amplifying these anxieties and keeping them at bay requires more effort than it does other days.
Taking risks should be celebrated not diminished because you're not following the status quo. Here is a list of ways you can feel better about taking risks and avoid the fear of missing out. 😄
Focus on what you can control
The key to taking risks and keeping yourself grounded during uncertain times is to focus on what you can control rather than what you can't.
Spending time and energy on something you can't change is simply asking for a headache. 🥴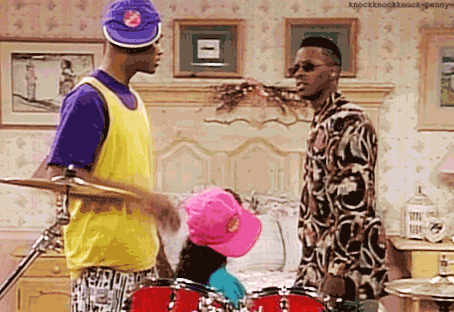 The first thing we do when we're in a new situation is to assess where we stand and where others are in relation to us. However, it's important to remember that we are not in a bipolar relationship with others, we are all connected to one another and our world in the same way.
This allows all of us to feel the emotions and be in the same space as others at any given time.
Regardless of what may be going on around us, it is imperative that we stop, take a step back, and ask why we're in a particular situation in the first place. 🤔
What is the goal we are trying to achieve by being in that situation? Why are we doing what we're doing?
We need to learn to become more aware of the way we interact with the world and what we are doing simply because we're doing it.
If we begin to take an active role in shaping our own experience we become more empowered and capable of making changes. 😊
Focus on why you're taking the risk
How we come to take risks is important. There's nothing wrong with taking risks, in fact, it's encouraged but it's important to remember that risks are taken for a reason.
If you aren't sure about why you're taking a particular risk, focus on why you're doing the risk instead.
Wondering why you're taking a risk can help you identify the purpose and where the thought stems from. Why do you want to take that risk? Was there a specific reason you wanted to take that risk? What's the purpose of doing it? 🤔
These are all important questions to ask oneself while on a risk-taking journey. If we think more about why we're taking risks, we can be much more confident in our decisions.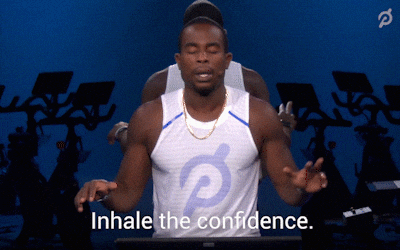 Practice mindfulness and accept uncertainty
Be present.
The amount of time we spend online is significant and this is something that needs to be acknowledged. 😶
If we want to take risks, we need to be present with our actions, thoughts, and feelings. We all have moments where we have to accept the fact that we don't know what might happen. 🤷‍♀️
It's important to remember that this is part of life and that we need to deal with it and accept uncertainty.
Practice mindfulness.
Mindfulness is an important practice that can help you deal with anxiety and accept uncertainty. There are many mindfulness exercises you can try.
These exercises can help you to relax and focus on what's happening in the present moment. You can also learn to be more mindful of the way you communicate and interact with others.
RELATED: Mindfulness and meditation are one of the chapters in our eBook The Keys to Self-mastery. Read more about it here.
Look for opportunities to grow and learn
Beyond the basic lessons that we all need to learn at some point in life, there are also those serendipitous moments where we can learn about others, about ourselves, and about our world in a meaningful way.
Start paying attention to your surroundings and the people around you. Who are they? What are they doing? What are they thinking? What are they feeling? If you can start paying attention to these things you can begin to draw interesting parallels between your life and the others you meet. 🤝
If you want to grow, you need to look for opportunities to do so. 👀
Opportunities can be both found and created. Opportunities come up when you least expect them and when you're ready to accept them for what they are.
Opportunities can be found in many forms, such as conversations with people, reading articles, listening to podcasts, watching videos, taking classes, etc.
Never lose hope, even when your situation seems dire. There is always a way out. 🛣️
---
FREE SELF-CARE BUNDLE
GRAB YOURSELF OUR FREE SELF-CARE BUNDLE!
It's time to take some time out for yourself love! Check out this four-page bundle of self-care goodness that you can use to relax, refresh and rejuvenate. You deserve it sis.
Pop your info in and download your bundle now ❤️
---
Stay connected with your community
The best way to keep yourself grounded while taking risks and growing as a person is to stay connected with your community and the people who matter most to you. ❤️
Keep a journal and when you're feeling anxious or insecure, spend some time writing down your thoughts and feelings. Journaling can be helpful when we have major emotions or thoughts that we're not sure how to process.
Journaling can also help us to clarify our thoughts and feelings as we can write them down and then re-evaluate them.
When we are connected to the people around us, we are able to see where they are coming from and know that we aren't alone in our fears, anxieties and uncertainties. This gives us the confidence to push forward and take risks because we know that we aren't alone.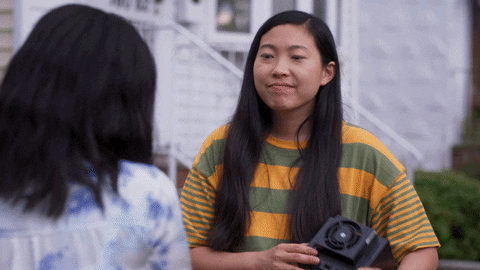 Taking risks and avoiding FOMO – The bottom line
Social media has revolutionized the way we communicate and share information, but as we can see with the examples above, it has also contributed to the anxiety and insecurity that many people feel today.
While technology has provided us with many opportunities, it has also highlighted the fact that we are not always going to be happy or satisfied with the way things turn out. 🥲
It's important to remember that the key to happiness and a sense of security lies within us and not in the things we have. We need to make an effort to focus on what we can control, what we are doing right now, and what we want to achieve in the present.
We also need to practice mindfulness and accept uncertainty by focusing on what we can control, why we're taking risks, and accepting uncertainty by looking for opportunities to grow and learn. 💕
Pin this post for a reminder 📌 👇
Related Blogs
The Top 10 Daily Habits of Successful People
How to Stop Settling For Less Than You Deserve
How to Become the Best Version of Yourself: A Guide For 20-Somethings