Wondering how to be productive from home? Working from home gives you the opportunity to focus on your projects and tasks without the usual distractions that you can face in the office.
However, this can also backfire if you're not productive and don't have the self-discipline to sit down and do the work needed while you're at home. 🖥️
The balance of being productive at home takes some effort, but it is possible with the right tricks up your sleeve. Working from home offers many perks including a reduction in commuting time and spending more time with your loved ones.
There will be days when you prefer to stay in pajamas all day, or press that alarm clock 3 times but allowing these bad habits to accumulate will make a big difference in your productivity and standard of work over time. ☹️
Even though working from home may seem like it would be less stressful and less taxing, it comes with its own set of challenges.
Working from home is a dream for so many people, but can also present some challenges.
How do you stay productive? 🤔
How do you keep your work life separate from your home life? 🤔
How do you tackle loneliness or isolation? 🤔
How can you make sure that working from home actually helps you succeed and not just make it harder? 🤔
Working from home doesn't have to be more challenging than working in an office. If you put in the effort and take some simple measures, it can be much more beneficial than anything else.
Here are some ways to make your life easier when working from home:

Set Up a Workspace
A workspace is more than just a spot to put your laptop. It is a place where you can clear your head, focus your energy and get things done.
If you work from a home office, you'll likely have plenty of space to choose from. If you don't, you may have to get creative.
If you have room for a standing desk, this can be a great option for those who have back issues and like to do some stretches when they work. It may not be the best option for those with leg pain, though. 😂
You may also want to consider setting up a designated workspace in a spare bedroom or another quiet corner of your house.
There are a few tips to keep in mind when you're setting up your workspace. First, make sure you have enough lighting. You don't want to be struggling with dim lights.
Next, you'll need a comfy place to sit. Make sure you are sitting upright and are not hunched over or slumped down in your chair. Check that you can't be distracted by anything on your desk and put your phone on silent when you're meant to be in the zone. 📱
These small adjustments can make a big difference in your productivity.
Don't Check Emails First Thing in the Morning
Resist the urge to check your emails first thing in the morning. 🙅‍♀️
You'll want to check in on your team and projects but don't do it right away. Instead, set yourself up for success by setting a daily schedule. Start your day with a quick review of your to-do list and calendar.
If you are working on a large project, you may want to spend some time writing out a plan of action. This can help you stay on track during the day without being distracted by emails.
When you have a set schedule in place, you'll find that it is easier to ignore the temptation of checking your inbox the first moment that you have a free moment.
You'll be less likely to let your emails distract you from your main goals for the day. 😌
Dedicate Time To Your Biggest Tasks
Think about the tasks you have on your list that take the most time then break up your day into smaller chunks of tasks.
These are the ones you should be dedicating more time to. Whether you have a big project coming up or you're just trying to get caught up with work, you'll need to schedule time for these tasks and make them a priority. ⌛
Find a place on your calendar or checklist where you can mark down the tasks that you want to get done. This will help you stay on track without feeling like you're trying to do too much at once.
If you have kids or other family members who live with you, take the time to really consider when they need attention and when you'll have the most uninterrupted time to focus on your tasks. 👨‍👩‍👧
For example, if you have younger kids who are in school during the day, you'll want to focus on your tasks then than in the evenings when they're home and need your attention.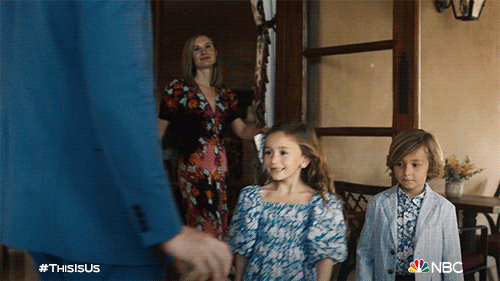 Utilize Productivity Tools
There are a couple of tools that can help you stay organized and focused throughout the day.
✨ Calendar
Make sure you have a calendar where you can note down important events, appointments and tasks for each day.
✨ To-Do List
A to-do list can help you stay focused on the items that need to be completed each day.
✨ Digital Notebook
You can also use a digital notebook to track your thoughts and ideas as you think them throughout the day. This is a great option for those who like to write things down.
✨ Headphones
If you are working from home and have noisy neighbours, you might want to invest in a pair of headphones. 😂
✨ Social Media Timer
You may want to set a timer so that you aren't spending too much time on social media throughout the day. Those Tik Tok dances can wait a while longer.
RELATED: Learning how to be productive at home doesn't need to be hard! Check out our Goals & Planners Bundle to help keep you organised.
Hold Yourself Accountable
You may want to consider joining a productivity challenge or forming a productivity partnership with a coworker, friend or family member.
You can hold each other accountable by sharing ways that you are trying to improve your productivity and ways that you are getting more done. 😁
You might also want to consider setting a goal for how many hours or tasks you want to complete each day.
This can help you focus on getting things done and staying productive throughout the day.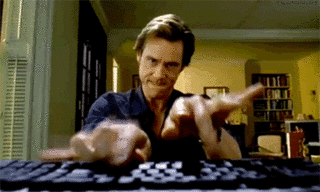 Set Times For Work and Leisure
If you dont want to get on the road to burnout then you MUST schedule in breaks.
Make sure that you have set times for when you will work and when you will cut off your work for the day. This may be helpful if you are easily distracted or have a lot going on in your life.
Working hard and setting a strict schedule for your work time can help you stay focused, but you also need to set aside time for leisure and relaxation. 🛀
This will help you stay balanced and let off some steam, which can make you even more productive in the long run.
GRAB YOURSELF OUR FREE SELF-CARE BUNDLE!
It's time to take some time out for yourself love! Check out this four-page bundle of self-care goodness that you can use to relax, refresh and rejuvenate. You deserve it sis.
Pop your info in and download your bundle now ❤️
How to Be Productive at Home – Conclusion
Working from home can be a dream come true for many people. However, it also comes with challenges and additional pressures.
The best way to overcome these challenges is to be prepared and have a solid plan in place. There will be days when you prefer to stay in pajamas all day long, but there are a few ways to make your life easier and more productive while working from home.
You can set up a workspace, don't check emails first thing in the morning, and dedicate time to your biggest tasks. Utilize productivity tools, hold yourself accountable, and set times for work and leisure. With the right tricks up your sleeve, working from home can be incredibly rewarding and easy. 💕
Pin this post for a reminder 📌 👇
Related Blogs
The Top 10 Ways to Improve Your Productivity
Simple Ways to Practice Self-Care