Dedicating your precious time to help make someone's day even better is one of the best ways you can use it.

I personally try to do a minimum of 1 act of kindness a day, whether it's randomly buying my little brother his favourite Ben and Jerry's ice cream or making my sister breakfast just in time after she finishes her workout. These random acts of kindness lift my spirits when I see their reaction to them. Seeing a loved one gleam with happiness from something I've done for them is an indescribable feeling that I always want to keep getting.

It doesn't only have to be a loved one you can share your love with! A stranger will appreciate your love too.
"The secret to living is giving"

Tony Robbins
Below are 10 different small acts of kindness that have the power to lift anybody's spirit.


1. Compliment them unexpectedly

It definitely feels great when someone compliments your new shoes or your new hair colour but unexpected compliments can delve even further, such as telling your friend you really enjoy their outlook on life or telling a new mum she's doing an amazing job. We all daily think of split-second compliments when we see or hear something that we like about someone but don't always tell them. This could be for many reasons such as :

👉 You think that the person won't accept the compliment which would make you feel awkward.
👉 You're introverted.
👉You rehearse the compliment in your head so much that you talk yourself out of telling the person.

I urge anyone who has positive thoughts when they think about others to share them, as it will make you happy and will definitely do the same for them.
2. Give them a surprise gift

Who doesn't love getting gifts? I definitely do! Gifts are not just for birthdays and other special occasions. Sending someone a random gift because you saw something that reminded you of them has LOADS more meaning than the conventional gift-giving protocol. Everyone gets satisfaction from knowing that they have been thought about. What have you seen or read recently that would be the perfect gift for someone you know?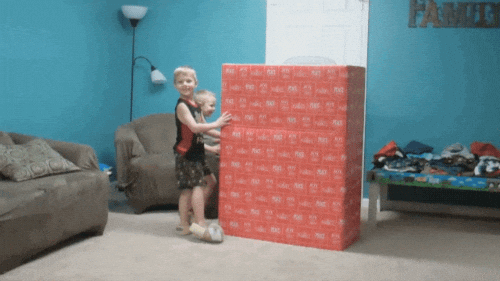 Want to gift someone something useful and practical? Check out my printables here > PRINTABLES
3. Let someone know how much they mean to you

Life's too short to conceal your feelings, whether it's your partner, your friend or your sibling. Letting them know how you feel and the impact they have on your life is the best way to build on your relationships as both you and the person feel loved, and who doesn't want to feel that?
A lot of people go through life assuming that their feelings for others are self-evident.
It's not.
No one is a mind reader and you never know how long someone has got left on this Earth. Let them know how much you mean to them.
4. Pay for someone's meal

This doesn't necessarily have to be for someone who can't afford a meal, it could be for the person behind you in the line or you could buy ice cream and give it to the first person you see on the street. The act of surprising somebody with food (FREE FOOD at that) is a heartfelt gesture that anyone would appreciate.
That would definitely make my day 😂
5. Hi 5 a stranger

Now, I'm not going to lie to you. I've heard some awkward stories of people doing this, whether the person just smiles back and doesn't Hi 5 or they just simply look at you like you're mad. But, I've also heard great stories of other people Hi-fiving back with huge smiles on their faces and getting excited at the fact they were chosen by a random stranger to engage with. Some people like being noticed in public and others don't, don't get discouraged if someone doesn't reciprocate the same energy you give, there's someone out there who will.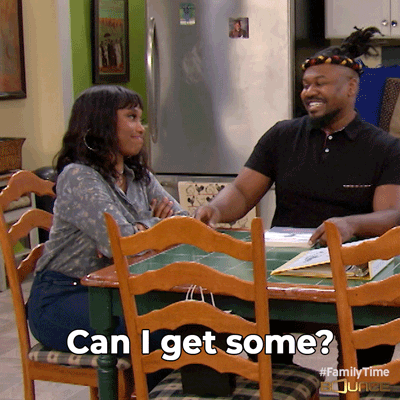 6. Go out your way to make someone laugh

This one is really fun. Whether you're a natural-born comedian or someone who loves to repeatedly search up "Dad jokes" to make someone laugh. Going out of your way to make someone laugh so hard they think that they're dying is both as beneficial for you as it is for them. Have you ever had one of those laughing fits with your friends where you both keep adding stuff to the joke that makes it even funnier and you end up on the floor with a severe stomach cramp? I hope you have because it's the best type of laughter!
Here is a couple of Dad jokes I've regrettably heard in my time:
1. Q. What's 8?
A. 0 with a belt.
2. Q. Why did the picture go to jail?
A. Because it was framed. 🙄
And my personal favourite…
3. Q. What do you call a woman who sets fire to all her debts?
A. Bernadette
I know, I know. 🤦‍♀️
7. Give surprise notes

My family has a lovely habit of leaving handwritten notes on each other's beds for numerous reasons such as:

👉 One of us is having a hard time and needs a pick me up.
👉Something great has happened and want to remind them how proud we are.
👉Came across an interesting/motivational quote.

Leaving someone a surprise message is a great way to let someone know that you're thinking of them, and it's a keepsake that can be kept forever. Think about someone who has done something amazing recently or is going through a hard time and what you can say to uplift them.
8. Bake for someone

Given that I've been in the baking industry for about a decade, this definitely needed to be on the list! Over the years I've seen how baked goods have filled people's hearts with joy and actually make some people cry (in a good way I promise). Going out your way to go to the supermarket to buy all the ingredients, to then get home and bake which usually results in your kitchen looking like a tornado hit it (always remember to look at the setting of your mixer before you start, it gets the best of us). You'll put a lot of work in and it will show with whatever you make, so get your bake on.
Pop me an email if you want me to share some baking tips and tricks!
9. Help someone network

We've all heard it before…"It's not what you know it's who you know". It's vital to network in both your personal life and if you have one, your business life. Introducing two or more people together because you know their skills will complement each other or they can benefit each other's lives in one way or another, is a great way to get things going. Whether it's helping someone find a business partner or simply someone to go the gym with. Being that bridge in connecting people together can cause life-changing moments to happen. Wouldn't you want to be a part of that?

10. Ask someone if you can help them with their errands

If you're lucky enough to have some free time on your hands helping somebody out can take a load off their mind, whether it's driving someone to the shop or helping someone pack for a vacation, no one is going to say no if you're trying to make their lives easier for them for the sake of just being a great person. Time is precious, so instead of letting it slip you by go out of your way to help somebody in need and show them how much you care.
Those are my top 10 ultimate ways to make someone's day. Whether you pick all 10 or just one, I guarantee that implementing any one of these tips into your life is going to brighten a few people's days!
Which one are you looking forward to doing?
---
Related Blogs
How to create the best daily routine
How to improve your life one day at a time