I can't be the only one that has numerous amounts of notebooks, planners and journals that include daily, monthly and yearly goals that are scattered everywhere… can I? 🤔
Well, I can definitely say, that lack of organisation life is far behind me and I recite and look at my goals daily to remind myself why I work so hard. Ultimately it reminds me of my purpose.
Now I want you to be completely honest with yourself.
Do you write your future goals down and reflect on them daily to remember why you do what you do?
If not, why?
Is it because you see writing goals down as pointless because life has a habit of slapping you in the face every time you make a little bit of progress? Or is it because you're scared to write what you really want to achieve because you don't want to get your hopes up in case you fail? 😬
These points are excuses I've heard in the past (yes you read that right, excuses) and they end up crippling the person with anxiety because they have no clue which direction to go in and feel stuck. Not to mention the added pressure of knowing that their family and peers are ahead of them in the core areas of their life.
Does this sound like you?
Well my friend you're in luck because in this blog post I'm going to give you the low down on all things goals and objectives and the positive impact it will have on your future. By the end of this post, you'll learn how to set S.M.A.R.T goals and use them to your advantage. 😁
There's a reason why high achievers in all fields set both big and small goals and use objectives to achieve those goals.
Without knowing what you want to achieve you'll lack focus and attention which can make life feel like a chaotic whirlwind. Want to know how to eliminate this process? Learn how to set goals and achieve them.
How? You ask
Well, let me show you. 😌
INTRODUCING… How to set goals and achieve them mini-course
The "How to set goals and achieve them" mini-course is designed to get you from idea to execution with all the tools in-between.
Goal setting helps us to create and visualise our desired destination in life. Could you imagine your life without goals?

🤔What would motivate you to get out of bed?
🤔What would drive you to work on yourself?
🤔What would be the purpose of doing anything?
Sounds scary huh? But that's not what you're about. You're about creating a life for yourself that you envision every day. You just need a little help getting there.
Throughout this mini-course, you will learn practical exercises that will provide you with all the essential tools you need to start making positive changes to your life.
---
Let me give you an overview of what you're going to learn:
Module 1: Small steps big changes

What small actions can you take every day that will help you complete your goals faster and more efficiently? Sign in to find out more 😉

Module 2: Small steps big changes. – implementation week

Put what you've learned from module 1 into action by implementing these small changes into your day so that these small actions can turn into daily habits.

Module 3: Daily routine

Learn how to create a morning, afternoon and evening routine so that you have an intentional plan on how to turn your dreams into reality.

Module 4: Daily routine implementation week

Let's see how your daily routine works out in the real world.
---
Are you excited as I am right now? (ahhhh) 😀
Get the complete rundown and enroll in the mini-course by clicking the button below
Okay, now let's get back to the rest of this blog.
So, what's the actual difference between goals and objectives?
Goals are long-term achievements that are future-focused but don't include the actual steps needed to accomplish that said goal. For example, a personal goal could be "be more confident in myself" which is a great goal, but it doesn't outline how you're going to achieve it.
An objective for the goal could be "I'm going to do one thing that brings me out of my comfort zone every day for the next 30 days to gain more confidence in myself". This objective sets out one of the ways to help achieve your goal.
Just stating what you want without planning out the steps is pointless. You're essentially just making a wish that you hope will someday come true without doing much about it. 🙃
You'll forever be disappointed and feel unaccomplished if you never do what you say you're going to do. You will eventually stop believing in yourself which will result in lower self-esteem.
So to help stop all of that from happening let's dig deep into how to set S.M.A.R.T goals. It's a strategy I use in both my personal life and business life and it works wonders.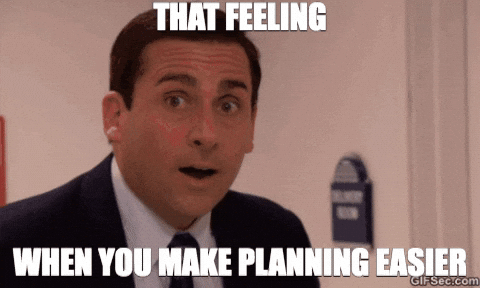 How to set S.M.A.R.T goals?
After establishing your goals you need to bring structure and trackability to them, if not, you're more likely to not act on them or even worse, forget about them.
S.M.A.R.T goal setting allows you to have clear milestones and an estimation of the goal's attainability. Think of the plan as creating a series of objectives that will ultimately allow you to accomplish your goal.
To make your goals S.M.A.R.T it needs to be: Specific, Measurable, Achievable, Realistic and Timely. 😌
This is where we get to the core of what you actually want to achieve, the more descriptive and specific you are the more likely you are to get there.
S.M.A.R.T goal setting clarifies the difference between " I want to make more money" and " I want to earn £15,000 a month by next year July through my current passive income channels". See the difference?
You can be even more specific than that. What are your passive income channels and how much money do you want to make from each one? The deeper you dig the more you understand your current situation and the steps you need to take in order to live your best life. 😊


Specific: What is the specific goal you're trying to accomplish?

✨ Where will I accomplish it?
✨ How will I accomplish it?
✨ When will I accomplish it?
✨ Are there any limitations?
✨ Why do I want to achieve this goal?
✨ Are there other routes I can take to achieve the same goal?
Measurable: Are you able to measure your goal?

How can you measure your success and know when you've accomplished your goal?

This is can be only based on facts and usually stated in terms of quality, quantity, time or cost.
For example, if you're goal was to lose 1 stone in 2 months and you never weighed yourself at the start of the two months you wouldn't be able to know if you achieved your goal or not. 😶
Trackability in goal setting is important as you can keep track of the progress you're making toward your goal. It always helps if you're able to keep a journal to write notes on your progress.

Achievable: Is your goal achievable?

This is where you break your goal into smaller steps and list every step as your goal needs to be realistic and attainable in order to be successful. When you set an achievable goal, you may be able to identify previously overlooked opportunities that can even bring you closer to it.

Ask yourself these questions:
✨ How can I accomplish this goal?
✨ How realistic is this goal based on limiting factors such as finances?
✨ Are there factors beyond my control that need to be considered?

Realistic: Is reaching your goal relevant to you? How realistic is it?

Do you actually want to lose 1 stone? Do you really want to be more self-disciplined?
If you lack skills in certain areas to achieve your goals start planning to get training to boost your confidence in that area to make your goals more realistic to achieve.
Also, remember to reflect on your daily routine when setting goals. Setting a goal of waking up at 4am when you regularly go to bed at 1 am isn't really going to work long-term. 🤷‍♀️

Ask yourself these questions:
✨ Why do you want to reach this goal?
✨ What is the objective behind the goal?
✨ Is this the right time?
✨Will this goal truly achieve what you want it to?
Time-Bound: When do you plan on completing your goals?
Every goal needs to have a deadline as it makes most people switch to action, if you don't have a deadline the likelihood of you ever achieving that goal is pretty slim. 🙃
It will become one of those " I'll work on it later" goals that we all fall victim to but in the end we know it never gets done.
So, let's say a big fat NO to those type of goals and slap a deadline on it and show it who's boss. A time-bound goal usually consists of these questions:

✨ When does the goal need to be completed?
✨ What could you do each day to get you closer to your goal?
✨ Are my deadlines realistic?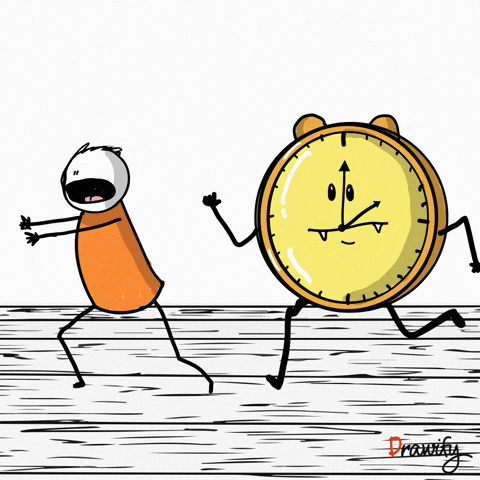 Using this S.M.A.R.T method is an effective way to provide you with focus, clarity and the motivation needed to achieve your goals.
It's time to ditch the vague and unrealistic goals that aren't getting you anywhere in life and replace them with detailed, achievable, and intentional goals that help you get from A to B.
The top benefits of setting goals and objectives:
👉 Accomplishing the goal will lead to personal satisfaction and further motivation and dedication to complete further goals.
👉 Goals help motivate us to develop strategies and become more resourceful which will enable us to perform at the level needed to achieve that goal.
👉 When you set goals you are actively thinking about what you want/need which helps break you out of autopilot, allowing you to become more intentional with actions that align with your values.
👉 What gets measured gets improved. Tracking where you were from the beginning to your current situation will show you the progress (or relapse) you've made.
This vital information gives you a greater indication of what your next step should be. (+ If you have made progress remember to celebrate it! If you've relapsed, look at what went wrong and what you can do to move forward. Don't beat yourself up about it 😊)
👉 Having goals gives you a laser beam focus on what you should spend both your TIME & ENERGY on (two things you definitely don't want to waste) this helps eliminate low-impact tasks that contribute basically nothing to your vision.
Did you know you're 42% more likely to accomplish a goal if it is written down? Doing this allows you to visualise the goal, see how you will achieve it and what steps you need to take in order to get there, so get all those goals out of your head and into a journal!
Heather's top tip: Learning to be resourceful will set you up for achieving the goals that you think are unattainable given your current circumstances. Resourcefulness is a mindset that can drive you to find ways to solve problems and see the bigger picture.
It gives you the ability to visualise all the possible ways to achieve what you truly desire. Repeat to yourself: "I am not my current circumstances, I can have the life that I want". 💕
"It's not about achieving the goal. It's about who you have to become in order to achieve the goal. The juice is in the growth".

Tony Robbins
Are you now ready to start writing awesome goals and smash them out? Let me know in the comments what you're working on!
Pin this post for a reminder 📌 👇
Related Blogs
How to raise your standards and live your best life
Everything you need to know about habits
How to create the best daily routine
.