Have you ever found yourself staying up late to finish a work project that was not even your responsibility?
Or maybe you've felt overwhelmed because you're constantly interrupted by coworkers while you're trying to focus on your tasks. If so, it might be time to learn how to set boundaries in the workplace. 🤷‍♀️
Setting boundaries at work is a delicate art form. It's about respecting your own needs and limits, while also respecting those of others. It's about creating clear expectations for yourself and others and promoting a healthy work-life balance.
This is not about being selfish or uncooperative, but about maintaining your mental health and ensuring your productivity at work. 🧠
When we think of boundaries, we often think of physical boundaries. But in the workplace, boundaries can also be mental, emotional, and even digital. These boundaries are just as crucial for maintaining your well-being and productivity at work.
Importance of Setting Boundaries at Work
Establishing boundaries at work is vital for several reasons. First and foremost, it helps protect your mental and physical health. Constantly taking on extra work, dealing with interruptions, or feeling pressure to always be available can lead to stress, burnout, and even physical health problems.
At the end of the day… that's not what you came to work for. 😑
Boundaries also help to improve productivity. When you set clear expectations about your availability and your workload, you can focus more effectively on your tasks without distractions or interruptions.
This enables you to perform your work more efficiently and effectively, which can improve your job satisfaction and career progression. 💼
Furthermore, setting boundaries can improve your relationships at work. When everyone understands each other's boundaries, there is less chance for misunderstandings or conflicts. This leads to a more positive and respectful work environment, where everyone feels valued and heard.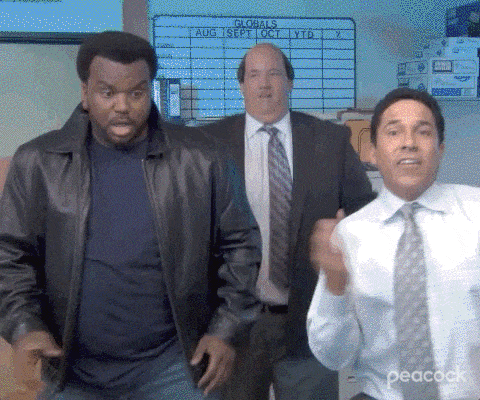 Understanding the Challenges in Setting Boundaries
Setting boundaries at work is not always easy. One of the biggest challenges is the fear of how others will react. You may worry that you will be seen as uncooperative, lazy, or not a team player.
This fear can be especially strong in workplaces with a culture of overwork, where taking on extra work or being always available is seen as a sign of commitment and dedication.
Another challenge is the lack of clarity about what is expected of you. Without clear job descriptions or guidelines, it can be hard to know where your responsibilities begin and end, which makes it hard to set boundaries. 😬
Setting boundaries requires good communication skills. It requires being able to express your needs and limits clearly and assertively, without being aggressive or passive-aggressive. This is a skill that many people struggle with, but it can be learned and improved with practice! 😊
Steps to Effectively Set Boundaries in the Workplace
Setting boundaries at work involves several steps. The first step is to clarify your needs and limits. Think about what you need to do your job effectively and maintain your well-being.
This might include having uninterrupted time to focus on your work, not checking emails outside of working hours, or not taking on tasks that are not part of your job description. 📧
Once you have clarified your boundaries, the next step is to communicate them clearly. This involves expressing your needs and limits assertively, but also respectfully. It's important to explain the reasons for your boundaries and be open to discussion and negotiation.
The final step is to enforce your boundaries. This means sticking to your limits, even when it's uncomfortable or difficult. It also means dealing with boundary violations assertively and constructively, without resorting to aggression or passive aggression. 😇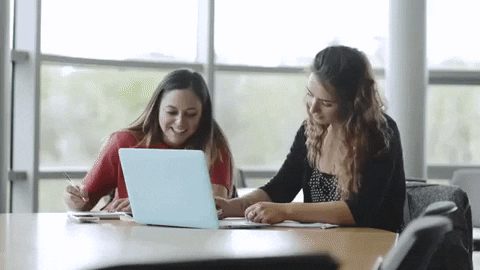 Tips for Maintaining Boundaries with Coworkers
Maintaining boundaries with coworkers can be particularly tricky. Here are a few tips to help.
Firstly, lead by example. If you respect others' boundaries, they are more likely to respect yours. 🤷‍♀️
Secondly, be consistent. If you enforce your boundaries sometimes but not others, people will get confused and may not take your boundaries seriously.
Finally, remember that it's okay to say no. You don't have to agree to every request or favour. It's okay to prioritise your own needs and limits. You deserve it. ❤️
What does success mean to you? Take the quiz HERE
Strategies to Handle Boundary Violations
Unfortunately, even with clear communication, boundary violations can still occur. When this happens, it's important to address the issue promptly and assertively. 🤷‍♀️
Start by calmly explaining the problem and why it's a problem for you. Then, suggest a solution or alternative. If the violation continues, it may be necessary to involve a supervisor or HR.
At the end of the day.. you can't make someone listen to you. So somtimes going above thier head is the only thing left to do. 🤷‍♀️
Role of Management in Reinforcing Workplace Boundaries
Management plays a crucial role in reinforcing workplace boundaries. They can set the tone for the workplace culture, provide clear expectations and guidelines, and model respectful behavior. 🤗
They can also support employees in setting and maintaining their boundaries, and intervene when boundary violations occur.
Here are few examples of what management should be doing:
Monitoring Workload and Expectations:

Managers should ensure that employees are not subjected to excessive workload or unreasonable expectations, which can lead to boundary violations.

Recognising Achievements:

Acknowledging and rewarding employees for maintaining healthy boundaries, promoting inclusivity, and contributing positively to the workplace reinforces the importance of these principles. 🙌

Providing Feedback:

Managers should offer constructive feedback to employees when necessary, addressing any boundary-related issues or inappropriate behavior in a supportive and non-punitive manner.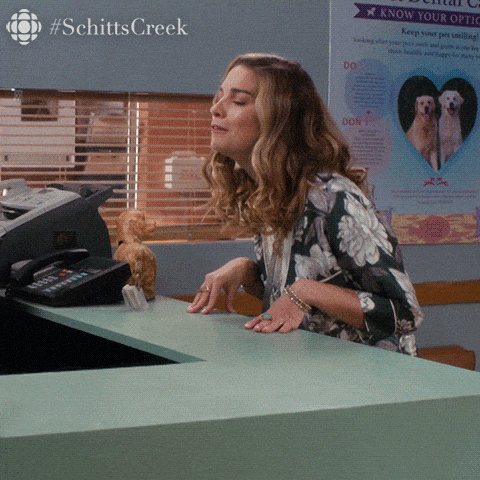 Conclusion: The Art of Mastering Workplace Boundaries
In conclusion, setting boundaries at work is a vital skill for maintaining your wellbeing and productivity, and fostering positive work relationships.
It's not always easy, but with clarity, communication, and consistency, it's definitely achievable. So don't be afraid to stand up for your needs and limits. You deserve to work in an environment that respects and supports your boundaries. ❤️
Pin this post for a reminder 📌 👇
Related Blog
Things to Say "No" to for you to Live a Happier Life
How to Stop Settling For Less Than You Deserve
How to Become the Best Version of Yourself: A Guide For 20-Somethings