Did you know that you can plan your best year ever by identifying what you want in your life?
As a millennial, we've grown up with the notion that now is the time for change. We starting to see new opportunities come our way as young individuals especially when it comes to businesses/careers, hobbies and making more mula.🤑
This means there will be more opportunities than ever before for people to start over and pursue their dreams. If you're ready to take control of your life, read on for our ultimate guide on how to make this year your best year yet!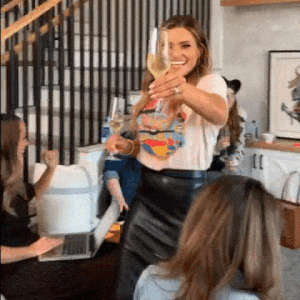 Set Your Goals
Setting goals for yourself, as well as for your life and career, is one of the most important aspects of planning your best year ever.
Not only will setting goals help to define your year, but it will also allow you to prioritize what is most important and what you want to achieve. This will allow you to focus your time and efforts on those things that matter most.
Setting goals can seem like a daunting task, especially if you believe them to be far-fetched. It can be easy to get lost in planning, work, and other aspects of daily life, forgetting to set goals for yourself.
It is important to keep goals simple and easy to understand. If you overcomplicate them or put too much into them, they may become overwhelming. 🥲
RELATED: How to set goals and achieve them mini-course
The "How to set goals and achieve them" mini-course is designed to get you from idea to execution with all the tools in-between.
Goal setting helps us to create and visualise our desired destination in life. Could you imagine your life without goals?

🤔What would motivate you to get out of bed?
🤔What would drive you to work on yourself?
🤔What would be the purpose of doing anything?
Sounds scary huh? But that's not what you're about. You're about creating a life for yourself that you envision every day. You just need a little help getting there.
Throughout this mini-course, you will learn practical exercises that will provide you with all the essential tools you need to start making positive changes to your life.
---
Let me give you an overview of what you're going to learn:
Module 1: Small steps big changes

What small actions can you take every day that will help you complete your goals faster and more efficiently? Sign in to find out more 😉

Module 2: Small steps big changes. – implementation week

Put what you've learned from module 1 into action by implementing these small changes into your day so that these small actions can turn into daily habits.

Module 3: Daily routine

Learn how to create a morning, afternoon and evening routine so that you have an intentional plan on how to turn your dreams into reality.

Module 4: Daily routine implementation week

Let's see how your daily routine works out in the real world.
---
Are you excited as I am right now? (ahhhh) 😀
Get the complete rundown and enroll in the mini-course by clicking the button below
Okay, now let's get back to the rest of this blog.
Network, Network, Network!
It's important to remember that networking is not only about meeting people you have never met before and trying to figure out how you could work with them.
It can also be about meeting people you already know, who have similar goals and aspirations as you do. Whether it's a professional networking group you belong to or a community network of people around a common interest, networking is a great way to meet people and make connections. 😄
Networking can take many forms, so keep in mind what works best for you. Some people prefer to attend organized networking events, others like to make connections online.
Networking can help you find new opportunities, meet people in positions of influence, and it can even lead to a new job or new opportunities for yourself. 💼
Whether you make business/career connections or friends for life. Networking is a great way to put yourself out there and gain valuable relationships.
RELATED: What does success mean to you? Take our quiz here
Have a Planning Day
If you have not set any goals for your year, it's probably time to get started on it. 😂
All of this planning takes time and energy, and there is no better way to spend it than on yourself. Today, schedule an hour in your day just for yourself.
Spend this hour doing whatever makes you feel most relaxed, keeping in mind that you are planning your best year ever. You may want to try a new hobby, listen to some audiobooks, or even meditate. 🧘‍♀️
Whatever your preferred method may be, make sure to keep this hour in its entirety.
RELATED: Check out our Goals & Planner Bundle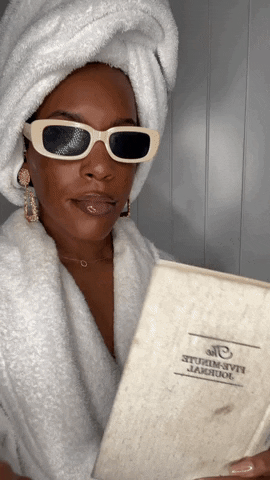 De-Stressing & Unplug
If you find yourself constantly stressed and overworked, it may be time to take a step back and look at your daily routine.
Are there any aspects of your life that you could simplify or remove from your schedule? There are many stressful aspects of daily life that can affect you, such as work, school, family, money, and health. 👩‍⚕️
In order to have a healthy happy day you need to spend time on something that makes you feel happy and content, such as taking a nap, doing solo activities, listening to your favorite music, or reading a book. 📖
If you find that you're suffering from a high level of stress and anxiety, it's time to take a step back and re-evaluate your daily schedule and see what can be amended to make your life that little bit easier.
Exercise Regularly
Your health is the most important thing in the world. It can affect everything from your mood to how long you live. 😶
If you don't exercise regularly, you're setting yourself up for poor health and probably some aches and pains. It's important to exercise regularly, and there are many ways to do so.
Here are a few:
👉Go to the gym (alone or with a friend)
👉Get outside and walk while listening to your favorite music
👉Do a couple of laps in the swimming pool
👉Host a dance party
👉Try Boxercise
Whatever your preferred method may be, make sure to keep it up. Regular exercise can boost your energy levels, help you sleep better, and even help you to lose weight.
It's important to keep in mind that your body changes over time, so it's important to keep up with your exercise routine no matter how old you get.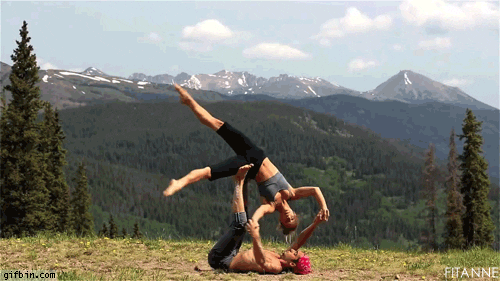 Eat Healthy & Make Time for Shows and Travels
Your diet is one of the most important aspects of planning your best year ever. Eating healthy and staying away/limiting junk food will give you energy and help to maintain a healthy weight. 💪
It's important to make time in your daily schedule for a healthy meal, or at least a snack, and for water intake. Healthy eating can boost your energy levels, keep you healthy, and help to maintain a good mood.
It can also help to keep you focused and provide you with the nutrients to stay focused on your goals and ambitions.
It's also important to make time for fun, exciting activities in your life.
Whether it's going to a sporting event, taking a trip with your friends, or just going out for dinner and drinks. Life is for living, go and enjoy what you love. 💕
Find a Job you Love or Learn a New Skill
Having a job that you love and are passionate about will allow you to spend more time doing the things that you enjoy and are good at.
For the majority of people, they spend most of their day at work. Why not make it meaningful? 🤷‍♀️
If you love your job and have no issues with it then why don't you pick up a new hobby or skill? No matter how old you are you should never stop learning. What's the first thing that comes to your mind when you think about accepting the challenge of taking up a new skill? – Whatever it is; begin. 🙂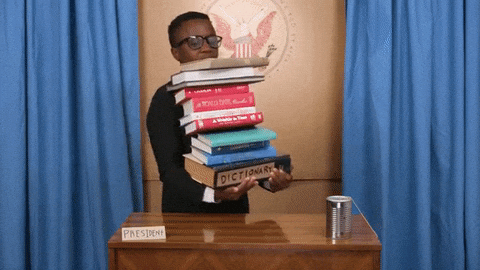 Are you ready to plan your year?
It's important to remember that planning your best year ever is not something that will happen overnight.
It takes time, effort, and dedication to make things happen. Even if you feel like you don't have enough time in your day, try to find a few minutes where you can take a break and relax. 🛀
This can be during your lunch break, while you're waiting in line, or when you're simply taking a break. Make sure to make time for the things that really matter and make you happy, and planning your best year will be one step closer to reality. ❤️
Pin this post for a reminder 📌 👇
Related Blogs
The Power of Self-Discipline & Why You Should Have It
Everything You Need to Know About Habits
5 Ways to Self-Mastery: The Self-Efficient Lifestyle