People on a budget know that cost-cutting is essential to staying financially stable. It's easy to let expenses creep up year after year, especially after a pay rise, but learning how to spend less and save money can go a long way. 😃
With tight household budgets becoming the new normal, affordable ways to trim expenses are more important than ever.
This guide will help you understand why it's so important to spend less and save money, give you ideas for cutting costs in your everyday life, and offer strategies for keeping costs down indefinitely. ⬇️

Money can be a tricky topic. For many of us, finances are a sensitive subject that we're not always comfortable discussing. But being honest and forthcoming about your money situation is the first step in becoming a savvy budgeter.
Managing your finances responsibly doesn't have to be difficult, but it does take some planning and self-discipline. These tips will help you begin budgeting so that you have more money at the end of the month, rather than less!
What is the problem?
As we mentioned above, if you're constantly worried about spending too much money, then you might be experiencing what we call "money anxiety." Money anxiety is when you are so worried about spending money that it actually interferes with your daily life. Which will 100% cause you to worry about the future. 😔
It might make you afraid of making mistakes with your finances. It might even cause you to have physical symptoms, like trouble sleeping or increased anxiety.
Money anxiety can stem from a variety of different reasons. Maybe you grew up in a home where finances were an issue, or maybe you had a traumatic financial experience like filing for bankruptcy or getting a large bill you weren't expecting. 😬
Whatever the cause, money anxiety can feel scary and overwhelming. It can keep you from making purchases you really want, and it can make saving money seem virtually impossible.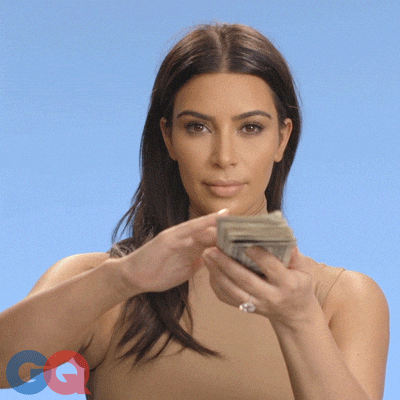 Knowing where your money goes
The first step to saving more money is knowing where your money currently goes. That way, you'll be able to see where you might be able to cut back without feeling like you're missing out on anything.
To start, make a list of all your current expenses. Try to include everything, even if you're not sure if you can cut it. Once you have your expenses listed, decide which ones are non-negotiable and which ones are negotiable. 📝
For example, if you have a £300 car payment, that might be a non-negotiable expense. You need a car to get to work, so you can't just stop driving.
However, if you eat out for lunch every day, that might be a negotiable expense. You don't need to eat out every day, so you can start bringing your lunch to work. 🍲
Why is it so hard to save?
So, you've figured out where all your money currently goes. Now, why is it so hard to save any of it?
Well, that depends on you. Here are a few common reasons people have a hard time saving money:
👉You have an unhealthy relationship with money.
If you don't think saving is important, or if you're ashamed of having little or no savings, then you'll have a really hard time saving.
If this sounds like you, try reading this article to learn more about why saving is so important.
👉You're in denial about your spending.
If you're not keeping track of your spending, you're totally in denial about how much you're really spending.
If you're not being honest with yourself about how much money is leaving your bank account, you'll never be able to save any money. Get a notebook/excel spreadsheet and track your spending for a few weeks to see where your money is actually going.
👉You spend too much on non-negotiable expenses.
If you're spending all your money on non-negotiable expenses like rent or car payments, then you won't have any money left over to put into savings or investments. Start by finding ways to cut back on expenses like eating out or buying new clothes or getting your car washed.
👉You have too many short-term goals.
If you have a bunch of short-term goals (like wanting a new TV for your home or wanting to take a vacation), then you'll have a hard time saving for long-term goals (like retirement or saving for a house).
If you have short-term goals that are important to you, but cost a lot of money, try cutting back on your expenses to save more.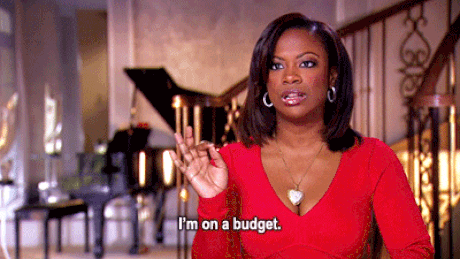 Strategies to Help You Save More and Spend Less
Now that you know why you may be having a hard time to saving money, it's time to make a plan to start saving.
I've put together a list of strategies that will help you save more and spend less so you can start building your savings as soon as possible.
👉 Get an extra side hustle.
Having an extra source of income can help you save more money because you'll have more to put away towards your savings. You can also use your extra money to pay off any debt faster. Allowing you to pay off interest quicker!
👉 Track your spending for a month.
Once you have a better idea of where all your money is going, you can make better decisions about where to cut back.
👉 Teach yourself to delay gratification.
If you're constantly buying things you don't really need because you want them, you're not saving money. Make a list of things you want, but don't need, and learn to resist the urge to buy those things on a whim.
👉 Start small and make it a habit.
It's easy to think, "I need to have £1 million pounds," and then feel like you'll never make that happen. Instead, start small, and make saving money a regular part of your life. Try not to bite off more than you can chew.
How to Save Money and Stop Overspending
Now that you know how to track your spending and save more, it's time to put your plan into action.
💰 Set up a budget.
The first thing you need to do is set up a budget. You can use an app like Mint or You Need a Budget to track your spending and make sure you're sticking to your budget. Or you can just use an Excel spreadsheet – Whatever is easiest for you.
💰 Negotiate your bills.
If you have a lot of high-interest debt, like credit card bills or a car loan, then you need to prioritise paying those off because they're costing you a lot of your coins. The best way to do that is to negotiate lower payments with your creditors.
💰 Make sacrifices.
If you find yourself in a situation where you want to save more but you also want to keep doing the things important to you, then a sacrifice might be in order.
Maybe you stop eating out as often. Maybe you stop shopping for a few months. The important thing is that you make a change that helps you save more money and feel less stressed about it.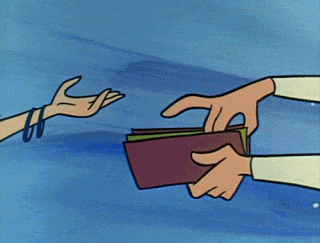 Stop Giving Away Your Hard-Earned Cash
When you sit down to really examine your finances and identify where you are spending your money, you will probably be surprised to find out that many of your expenses could be reduced. 🥲
For example, have you ever considered the fact that you might be giving away a lot of your hard-earned cash because you are not paying close attention to your insurance coverage?
If you feel like you are paying too much money for your insurance, you might want to sit down with a representative and see if there is anything you can do to lower your costs.
Similarly, many people also end up giving away their hard-earned cash because they are not shopping around for the best deals. For example, if you are a regular at your local coffee shop, you might want to stop in and ask if they offer a loyalty program.
If you look hard enough, there are always little ways to save some pounds or pennies. 👛
Spend Less and Save Money – The Bottom Line
The best time to start saving money is now! 💸
The sooner you start saving, the less you will have to worry about in the long run. Anything can happen at any time that can put you in a financial hole. Having money for a rainy day will never not be a good idea.
If you are having a hard time spending less and saving more, it may be time to consider hiring a financial advisor. 👨‍💼
Financial advisors can help you identify where you are spending too much money and help you find ways to cut back on your expenses without sacrificing things that are important to you.
Pin this post for a reminder 📌 👇
Related Blogs
How to Achieve Financial Freedom in Your 30's
The Ultimate Guide For Coping With Change