Habits – Small decisions you make and actions you perform every day.

We all have habits, both good and bad. Habit-forming starts from a very young age, whether it was taking a nap every day after school or writing in your diary every night.
What's one thing you have to do before your day can start? Is it drink a cup of coffee or tea? Eat an apple from the fruit bowl on your kitchen counter?
These behaviours form a part of your daily routine through your repetitive actions. The way your life is right now is a sum of your habits Scientists say that habits emerge because our brains are constantly looking for ways to save effort. Your brain isn't trying to be in overdrive every second of the day, it wants to chillax.

Left to its own devices the brain will and make almost any routine a habit.
Cue | Habit | Reward
The process of habit formation that happens within our brains is a three-step loop. First there is the cue, routine then a reward.

Cue: A trigger that tells your brain to go into automatic mode and start your habit.
Routine: The action of your habit which can be physical, emotional or mental.
Reward: Your brain is going to need that dopamine spike in order for your brain to figure out if this particular loop is worth remembering for the future.
Over time this three-step loop will become more and more automatic.
Let's take for example a smoker. When a smoker sees a cue – a pack of cigarettes, their brain starts anticipating a hit of nicotine. The sight of cigarettes alone is enough for the brain to crave a nicotine rush. If it doesn't arrive the craving grows until the smoker unthinkingly reaches for the cigarette packet.
How many day's does it take to build a habit?
You have probably heard that it takes 12, 21, 33 or 66 days to create a habit. While having a number assigned to it may be encouraging, it can also be misleading.
Here's the truth: There's no real timeline.
If you go into the habit-building process expecting the habit to be automated in 33 days and come day 34 and you're still putting in a conscious effort to start your "habit" you're going to feel deflated.
The time it takes to establish a habit varies from person to person and habit to habit. Whether it takes you 40 days or 80 days, the exact timeline doesn't really matter. What will matter is that you've created a new habit that you were able to stick to no matter how long it took.
That's something to be proud of.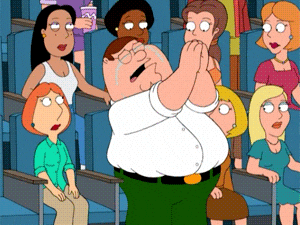 1% improvement/ low bar high bar

Acquiring success does not require constant massive action. It's easy to overestimate the power of one defining moment and not the value of making small improvements daily. Improving by 1% isn't particularly noticeable but can be far more significant in the long haul. What starts as a small win accumulates into something greater than you can imagine.
It's only when you look back years later that you see the value of the implementation of the good daily habits you started. This however can be a difficult concept to appreciate in daily life.
One healthy meal a day is better than not eating healthy at all. 10 minutes of reading is better than never picking up the book. 10 minutes of piano practice is better than none at all. It's better to do less than you had hoped than nothing at all.
The most powerful outcomes of any compounding process are delayed. You need to be patient in order to see results.
You won't notice how 10 minutes of reading is slowly expanding your brain and you won't see the effects of 1 day at the gym. You have to believe that what you're doing daily will pay off in the end.
Don't let instant gratification get in the way of your results. Stay the course. Your daily 1% improvements determine the difference between who you are and who you want to be. It doesn't matter how successful you want to be right now, what matters is whether your habits are putting you on the right path for success.
Do habits just disappear?
Habits never really just disappear into thin air. They still live in the structure of your brain which can be of huge benefit to us. Could you imagine having to re-learn how to ride a bike or drive a car every two weeks? That would be a complete nightmare. However, our brains aren't able to distinguish between a bad habit and a good habit. So, your bad habits are sitting alongside your good habits just waiting for a cue.
How do habits change?
Habits are created by putting together a cue, a routine, and a reward and then cultivating a craving that drives the three-step loop.

There are no specific steps that are guaranteed to work for everybody, but what we do know is that a habit cannot be eradicated it must instead be replaced. If we keep the same cue and the same reward a new routine can be inserted. Almost any behaviour can be transformed if the cue and reward stay the same. For some habits however, there's one other ingredient that's necessary: belief.
Once you're aware of how your habits work and recognize the cues and rewards, you're halfway to changing it.
Changing habits is one of the most fundamental skills you can learn, as it allows you to reshape your life and reshape who you are.
Who wouldn't want this transformational skill?
Why you should start small
You should start small so that your new normal adjusts without you noticing as much.

We all like the feeling of comfortability. When you're used to a set of conditions, trying to deviate from them with a lot of changes will make you extremely uncomfortable. If you make small changes, you don't notice it as much. After a while, you start to adapt to these small changes, and they become part of the conditions that you're used to. This becomes your new normal. Changing your life in small steps rather than big ones sets you up for a better chance of succeeding as you are gradually changing to your new normal without much friction.
They're easier to start
When you're trying to make a big change in your life, it requires more brainpower, mental commitment, time and energy. If you're someone like me who has a to-do list as long as their arm every week, then trying to find the time to add on new healthy habits can be difficult.
For example, if you make a mental note that you want to go to the gym for 2 hours every day you may achieve it for a couple of days (that's if you remember that is) but it will take an extraordinary amount of effort on your part.
A small change for this example could be to plank 1 minute a day as soon as you wake up. Doing this makes it much easier to get started. You could start doing it right now in the middle of this blog post!
You then gradually build up to your end goal, which won't be as daunting as you would have already built a habit related to it. Also known as "Micro habits" – A really small action that requires minimal motivation or effort to complete.
Remember: Making a habit easy to begin with will make it more likely to do it.
They're easier to sustain
Let me give you an example:
If you're someone who usually wakes up at midday but want to switch up your routine and start waking up at 5:30am straight away you're going to have a VERY hard time trying to sustain that. You may last 1 or two days but that's not creating a habit, it's creating a fad. For you to make a drastic step in your sleep routine you need to gradually wake up earlier and earlier each day. Whether it's 15 minutes, 20 minutes, or 30 minutes.
This type of practice can work in every situation. Whether you're trying to go to the gym more often or trying to eat healthier. These small increments will make it much easier to sustain than going from 0-100.
When you attempt to create new habits and change old ones there will be times when you will have failed attempts. Don't see it as a failure of you as a person but a way to learn more about yourself and what to do differently next time.
There will be a lot of trial and error but you won't know until you try and see what works for you. The people who succeed at habits aren't the people who never fail- they are the people who keep going after they fail.
What habit are you currently trying to develop?
---
Related blogs:

How to improve your life one day at a time

How to create the best daily routine

How to raise your standards and live your best life